Shillong, Sept 20: The 3-day North East Entrepreneurship Machinery Innovation & Exhibition Event (NEEMIE) 2023 officially commenced in Shillong on Wednesday.
Scheduled from September 20 to 22, 2023, NEEMIE 2023 promises to be an assemblage of innovation, machinery marvels, and entrepreneurial spirit spanning over 35 machinery stalls.
Glad to see machine manufacturers and sector experts from across the country in NEEMIE to showcase their expertise to our local entrepreneurs. NEEMIE will facilitate machinery and technology support to be within the reach of our entrepreneurs & help them further boost their… pic.twitter.com/nIBcL9eyWH

— Conrad K Sangma (@SangmaConrad) September 20, 2023
Inaugurating the event, Meghalaya Chief Minister, Conrad K. Sangma, said, "I am delighted to share that within the past five years, Meghalaya has earned the distinction of possessing the most robust startup ecosystem among small states. Meghalaya stands proudly as the top-ranked state in terms of startup and entrepreneurship ecosystems among small states, a remarkable achievement attributable to the collective efforts of all of you here, the dedicated Prime team, our entrepreneurs, and each individual present today."
Expressing his greater dedication to startup and entrepreneurship ecosystems in the next five years, the CM Sangma further said, "Success doesn't stem from mere speeches; it flourishes through action and unwavering commitment. It is this very commitment that has propelled us to our current position, and I envision even greater dedication in the next five years."
Meanwhile, Executive Director of MBMA & Prime Hub, Isawanda Laloo, expressed heartfelt gratitude acknowledging the collective efforts that have gone into making NEEMIE 2023 a reality. Laying emphasis on the role of innovation and entrepreneurship in the region, she said, "This event will not only serve as a source of inspiration for our various departments and agencies but also encourage them to continuously innovate and undertake new research and development initiatives that align with our specific needs, ensuring cost-effectiveness and sustainability."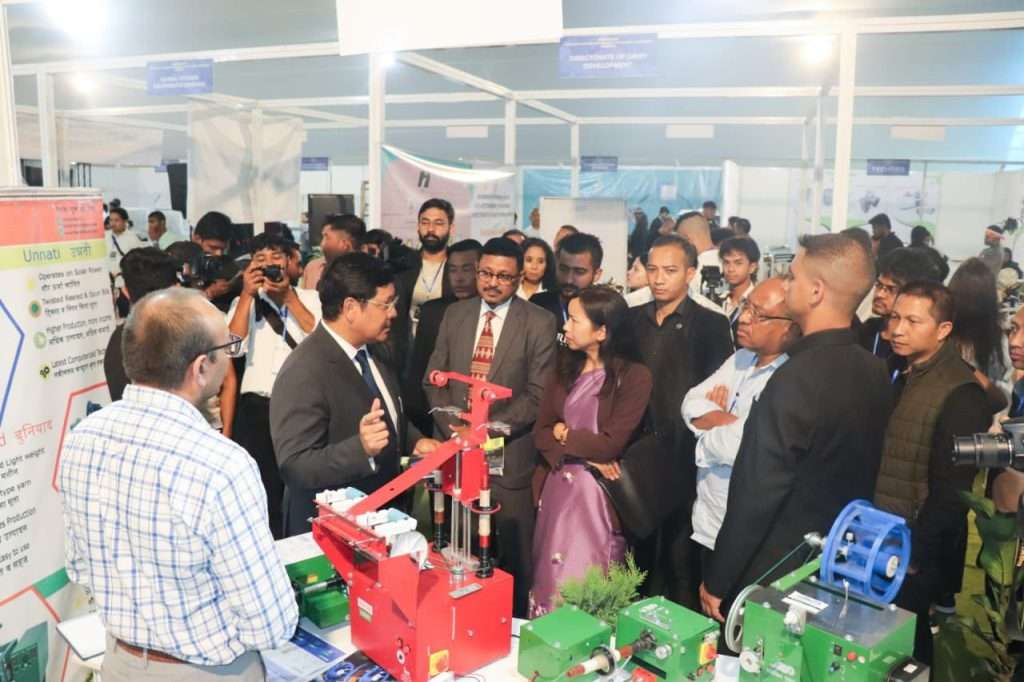 Over the course of the three days, attendees will have the opportunity to explore a diverse range of industries and technologies, including handloom sericulture weaving, packaging solutions, food processing, handicraft furniture, traditional healing/medicinal practices, renewable energy solutions, water technology, construction & fabrication technology, bamboo technology, waste management initiatives, biotechnology advancements, and the flourishing tourism sector.
The entrepreneurs, businesses, and enthusiasts from various sectors will converge to exchange ideas, explore opportunities, and contribute to the development of the region's entrepreneurial ecosystem.
Also Read: Govt to come up with comprehensive policy: Conrad on job recruitment process
Also Watch
Find latest news from every corner of Northeast India at hubnetwork.in, your online source for breaking news, video coverage.
Also, Follow us on-
Twitter-twitter.com/nemediahub
Youtube channel- www.youtube.com/@NortheastMediaHub2020
Instagram- www.instagram.com/nemediahub