Tura, Sep 18: The Seminar for Parish Pastoral Council of different parishes in Tura Diocese successfully concluded its enlightening three-day seminar at the Diocesan Pastoral Centre, Walbakgre Tura on Sunday (September 17). Commencing on September 15, the event brought together over 60 dedicated leaders hailing from various Garo Hills Parishes.
The seminar was inaugurated by Most Rev. Andrew R. Marak, the Bishop of Tura, in the presence of Most Rev. Jose Chirackal, the Auxiliary Bishop of Tura, and prominent clergy members including Fr. Francis, Fr. Joy, and Fr. Bromith Sangma.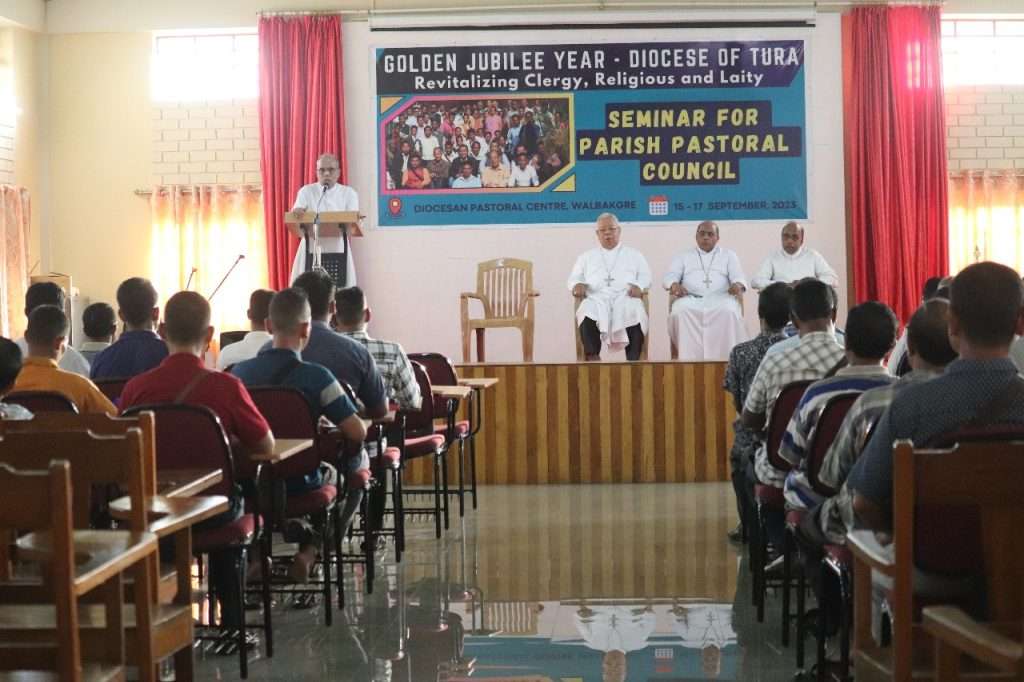 Distinguished resource persons such as Bishop Andrew R. Marak, Bishop Jose Chirackal, Fr. Joy, Fr. Francis, Fr. Thomas John, and Fr. Bromith addressed a wide array of topics. These discussions included the roles of Parish Pastoral Council according to Canon Law, the functions of Pastoral Council and Parish Financial Council within Parishes, prayer in the family, sacramental life in the family and parish, re-evangelization in today's context, Synodal Journey, and Instrumentum Laboris, among others.
The programme received widespread appreciation from participants, who left enriched and empowered to contribute effectively to their parishes.
Also Read: PM Modi launches 'PM Vishwakarma' scheme; All you need to know about it
Also Watch
Find latest news from every corner of Northeast India at hubnetwork.in, your online source for breaking news, video coverage.
Also, Follow us on-
Twitter-twitter.com/nemediahub
Youtube channel- www.youtube.com/@NortheastMediaHub2020
Instagram- www.instagram.com/nemediahub