Shillong, Oct 24: The 1st Veteran Basketball Championship concluded on Oct 23 with SYM and Iaineh SC emerged as the champions. The tournament, organised by the East Khasi Hills District Basketball Association, began on 0ct 18 with nine men's teams and six women's at St Anthony's Higher Secondary School.
In the Women's finals, SYM comfortably won 69-32 over Splash. Whereas, the men's title match seeing Iaineh and Eastern Range lock horns right until the final whistle. Iaineh made a comeback in the last quarter winning 54-52 against Eastern Range.
Meanwhile, East Shillong MLA Ampareen Lyngdoh handed over the winning trophy of the 1st Veterans Basketball Tournament 2021 to the captain of Iaineh.
Further, SYM being the Women's champion was awarded rupees 15,000, with Iaineh taking home Rs 20,000. Splash and Eastern Range received Rs 8,000 and Rs 9,000 as runners-up respectively.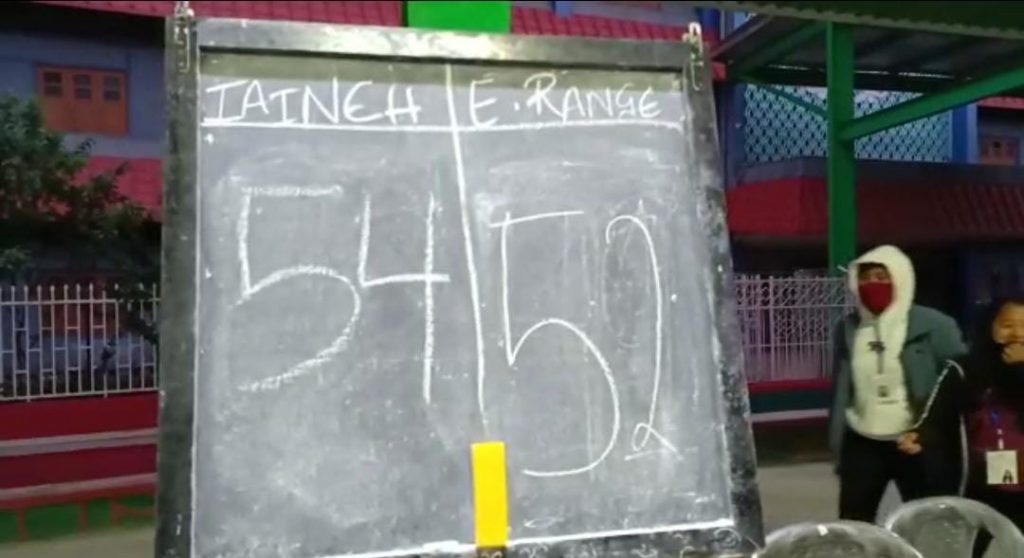 It may be mentioned, the oldest players played in the tournament was Wallambok Pyrbot from the Men category and from the women's side the oldest player was Audrey Synnah.