Imphal, Sept 18: Large-scale demonstrations, mainly by the Kom tribe, was held throughout Manipur on Monday in protest of the tragic killing of Serto Thangthang Kom, an Indian Army soldier.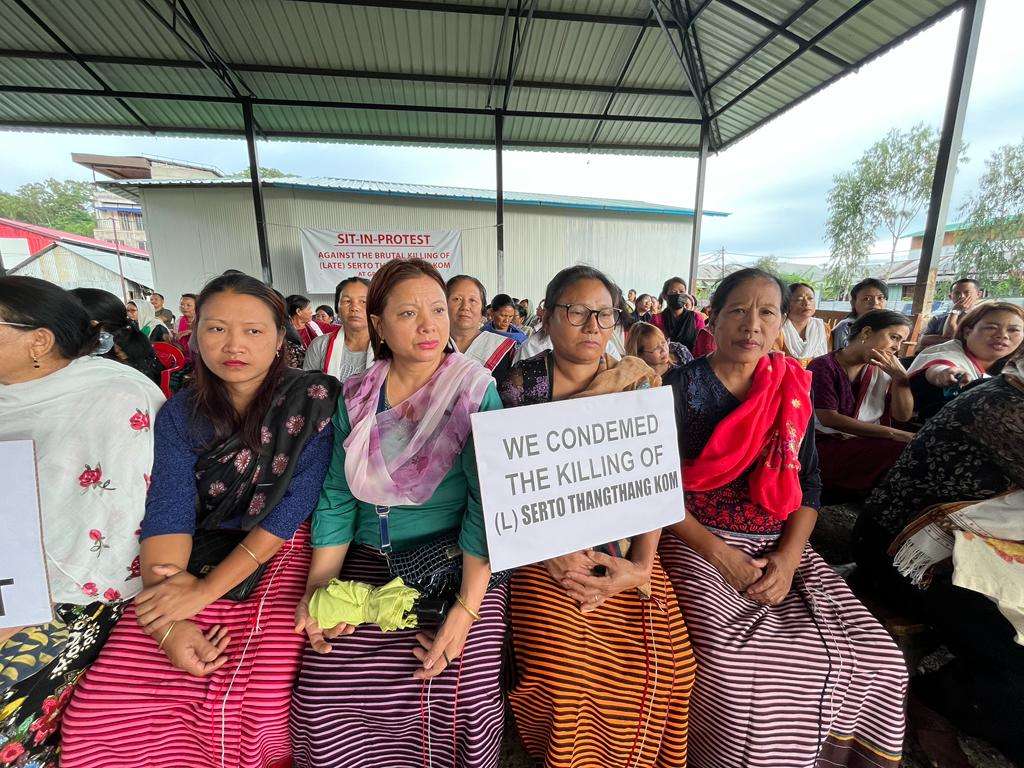 Serto Thangthang Kom, who was on leave at the time, was forcibly taken from his residence in Tarung Neikanlong, Imphal West district, by three assailants on Saturday morning. His bullet-riddled body was discovered the following day in Khuningthek village in Imphal East district.
The protestors condemned the cold-blooded murder of Serto Thangthang Kom and demanded justice for him.
During the protest at another place, a prominent female protester hit out at the central government and central security forces for not protesting the Meitei community. She said the narco-terrorism has seized the state and they are being targeted but the security forces are targeting them for protesting themselves instead of the terrorists.
"We are the Meira Paibis of Manipur. The whole of India is asking why we are protesting. We are protesting because narco-terrorism is attacking Manipur. We are constantly being targeted – our homes have been burnt, our children and elderly are being killed, so why is the Indian Army and Assam Rifles not defending us? Hence our little kids are defending for us. We don't even have weapons… We are protesting on why we are being targeted, why are they targeting us," she said.
Responding to Serto Thangthang Kom's murder, Manipur Governor Anusuiya Uikey has ordered a probe. In line with her directive, the state government has established a single-member inquiry commission led by Themthing Ngashanhva, IGP of Manipur police.
Also Read: F-35 fighter jet goes missing, US military asks for help to find the aircraft
Also Watch
Find latest news from every corner of Northeast India at hubnetwork.in, your online source for breaking news, video coverage.
Also, Follow us on-
Twitter-twitter.com/nemediahub
Youtube channel- www.youtube.com/@NortheastMediaHub2020
Instagram- www.instagram.com/nemediahub