Shillong, Nov 19: The three-day Shillong Cherry Blossom Festival 2023 came to a grand conclusion here on Sunday night in the most melodious way possible as Irish superstar singer Ronan Keating played his superhits 'If Tomorrow Never Comes', 'When You Say Nothing at All', among others.
Over ten thousand people converged at the festival venue at Madan Kurkalang, Bhoirymmbong, Ri Bhoi District, just to see and hear him live, a once-in-a-lifetime opportunity.
As the sun rescinded to give way to the starry wintry night, the anticipation among the crowd got heightened as they waited to get a glimpse of Keating. With uplifted spirits, thousands sang along passionately to classics like 'If Tomorrow Never Comes' and 'When You Say Nothing at All,' showcasing Shillong true image of being the 'Rock Capital of India'.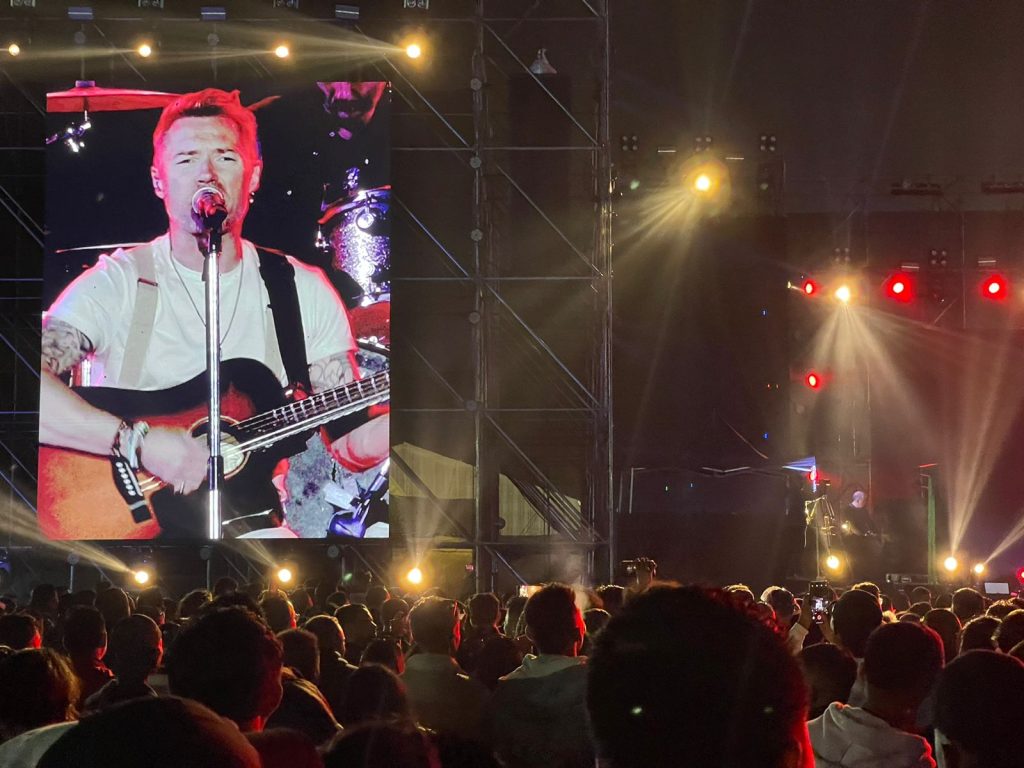 Other highlight was the electrifying performance by Jonas Blue and soulful singing of SANAM which ensured the crowd had been thoroughly immersed into the festive mood.
On Saturday too, the crowd had been captivated by the stunning performance of the Multi-Grammy Award winner Ne-Yo and Hybrid Theory – The Linking Park Tribute.
What contributed to the festival's success was the bustling local stalls attracting numerous buyers. Local food stalls were packed with visitors, while queues formed for local drinks, and locals provided ample parking spaces at reasonable fees.
The government's main objective in organizing the festival was to benefit the local community, as evident on the second and third day, where locals reaped the rewards. Furthermore, the festival provided a platform for local artists to perform alongside international superstars like Hybrid Theory and Ne-Yo.
If anything, the 2023 edition of the Shillong Cherry Blossom Festival has been because it had the challenge of Day 1 getting washed out, coupled with early challenges of protest on the conclusion day being a Sunday and many more logistical challenges. Then the weather improved on the second day, despite prediction of rain for 3 days, and first day's gigs were spread across the remaining two days. Most importantly, fans and attendees haven't complained because the remaining two days have been exactly what they had expected – soulful yet electrifying.
Also Read: Cooch Behar Trophy: Shavian Blah takes 4 as Meghalaya recover after strong Mizoram start
Also Watch
Find latest news from every corner of Northeast India at hubnetwork.in, your online source for breaking news, video coverage.
Also, Follow us on-
Twitter-twitter.com/nemediahub
Youtube channel- www.youtube.com/@NortheastMediaHub2020
Instagram- www.instagram.com/nemediahub