Shillong, Aug 25: Several social and civil organizations of Mawlai have decided to hold a signature campaign 'Justice First' and a candlelight vigil on Friday to demand justice for slain ex-HNLC leader Cherishterfield Thangkhiew. Taking part in a public rally called by Voice of the people of Mawlai (Sur Ki Nong Mawlai) on Wednesday, they also burnt effigies of Meghalaya Chief Minister Conrad K Sangma, Deputy Chief Minister Prestone Tynsong, and Home Minister Lahkmen Rymbui among others.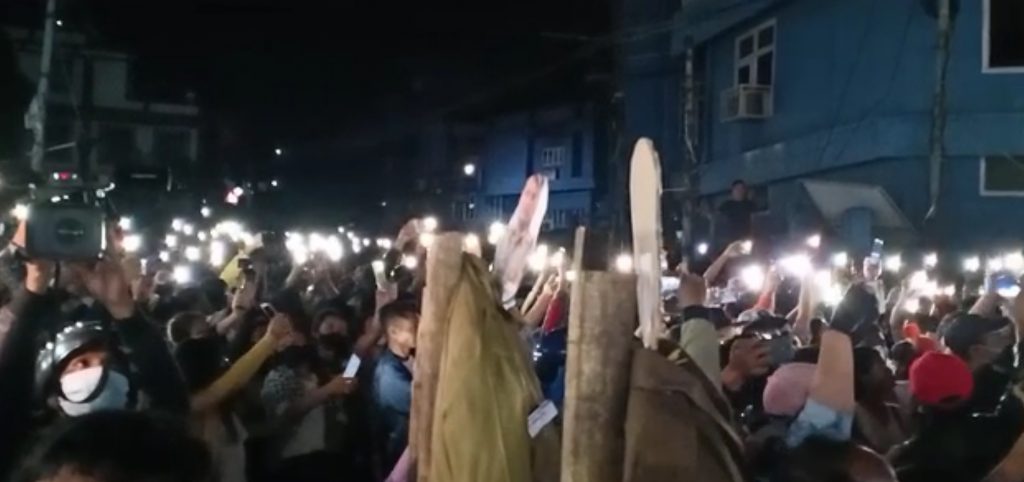 The public rally was held at Mawlai junction, locally known as Mawlai petrol pump, with thousands attending it along with participation of several pressure groups. The leaders at the rally raised slogans and demanded justice for late Cherishterfield Thangkhiew. They also demanded suspension of officers in-charge of the encounter on August 13, 2021 leading to the death of Thangkhiew.
Along with the effigies of the CM, Dy CM and Home Minister,  the rally also burnt effigies of Director General Meghalaya Police (DGP) R. Chandranathan, East Jaintia Hills Superintendent of Police (SP) Jagpal Singh Dhanao and the SP (Traffic) East Khasi Hills District, Shailendra Bamaniya.
President of the Seng Samla Mawlai Pyllun (SSMP), Samuel Biam said  they will continue to demand for the immediate suspension of the officers involved in the encounter and will not be part of the peace committee.
Hynniewtrep Youths' Council (HYC), Mawlai Circle's president, Donboklang Kharlyngdoh said the death of Cherishterfield Thankhiew has brought people and different pressure groups to come together to fight for his justice.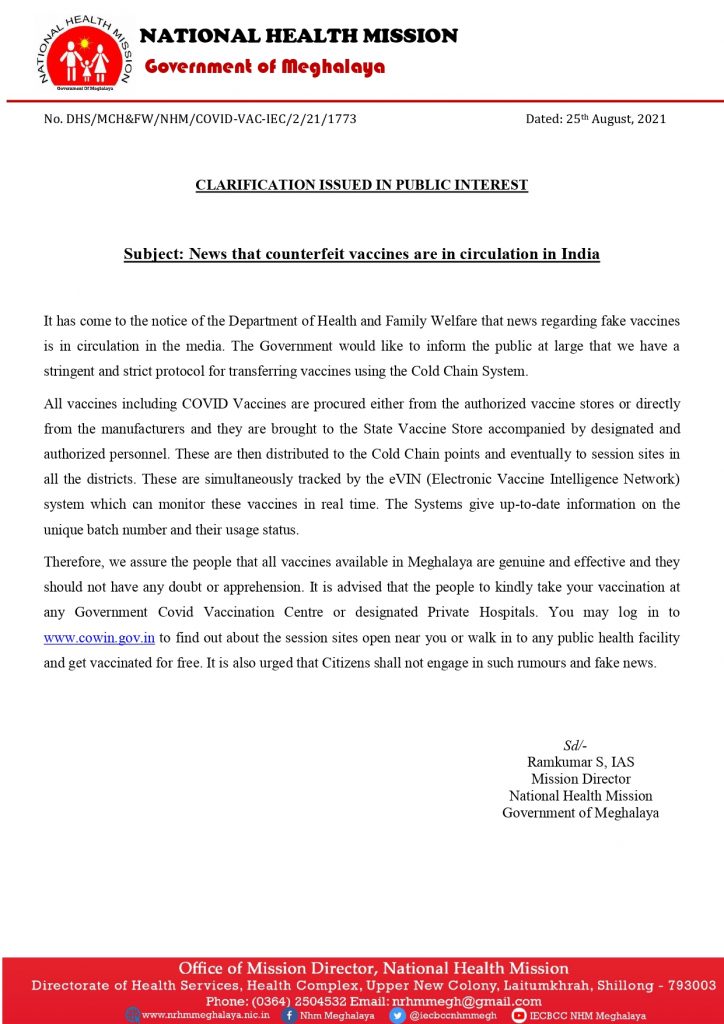 "They entered inside the house of a sick person and killed him. Meghalaya police are withcraft practicioners and are killers. The government has sent some black sheep to break us but we have all remained united for the demand of justice for Cherishterfield Thangkhiew," he said.
He also slammed the Home Minister Lahkmen Rymbui for not taking any action on their demand. "Don't turn this into a joke and a game about the death of Cherishterfield. He has to show courage to suspend those police officers then we will laud you," Kharlyngdoh said.
Several social organisations and local heads have demanded that the government should immediately suspend the police officers in-charge of the encounter operation. The organisations also met with the Chief Minister on August 18, and had demanded for the same. Following this meeting the chief minister announced that a judicial inquiry will be set-up and will be headed by the chairperson of Meghalaya Human Rights Commission (MHRC), Justice T. Vaiphei.