Shillong, Sept 23: Union Minister of State (MoS) for Panchayati Raj, Kapil Moreshwar Patil on Thursday expressed satisfaction over the upkeep of villages and the amenities being maintained through the schemes under the Mahatma Gandhi National Rural Employment Guarantee Act (MGNREGA) at villages of Meghalaya. The Minister was on a two-day visit to the state to review the implementation of Panchayati Raj Schemes.
Taking tour of the villages of Mawlein Mawkhan under Umsning, and Lum Umpih villages in Ri Bhoi District, he visited works executed under the national scheme and said that MGNREGA has been utilised very well for the development of villages in Meghalaya.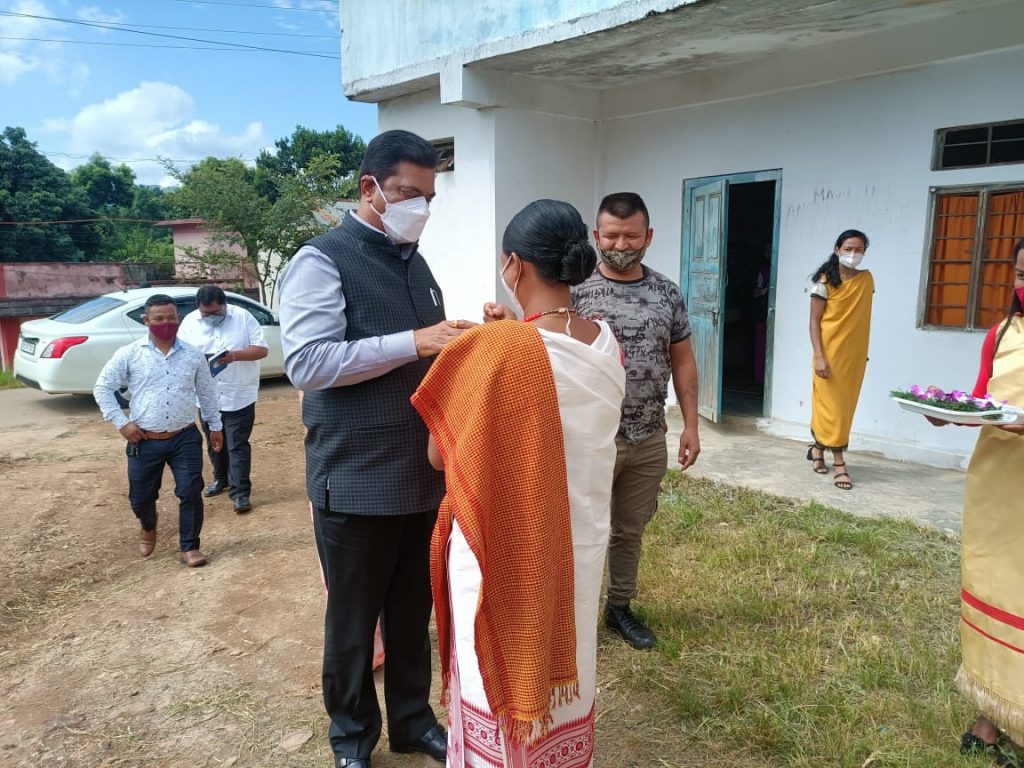 "I am happy to visit these villages in Meghalaya. By seeing the happiness and enthusiasm of the people here I can imagine how happy this village is. The progress of the central government schemes in these villages is worth appreciating," Patil said during his visit.
Visit to MGNREGA project sites
In order to take stock of the work in progress, the MoS visited some rural sites and interacted with the beneficiaries availing the schemes.
Mawlein Mawkhan under Umsning, and Lum Umpih villages are the two main sites where Patil held a review meeting with the department's officials working at the grassroot level. He also took stock of the MGNREGA project sites in the villages and visited houses made under Pradhan Mantri Awas Yojana-Gramin (PMAYG).
The MoS inspected and reviewed the Panchayati Raj as well as the central government schemes in these villages. His itinerary also included visit to poultry farms under the National Institute of Rural Development (NIRD).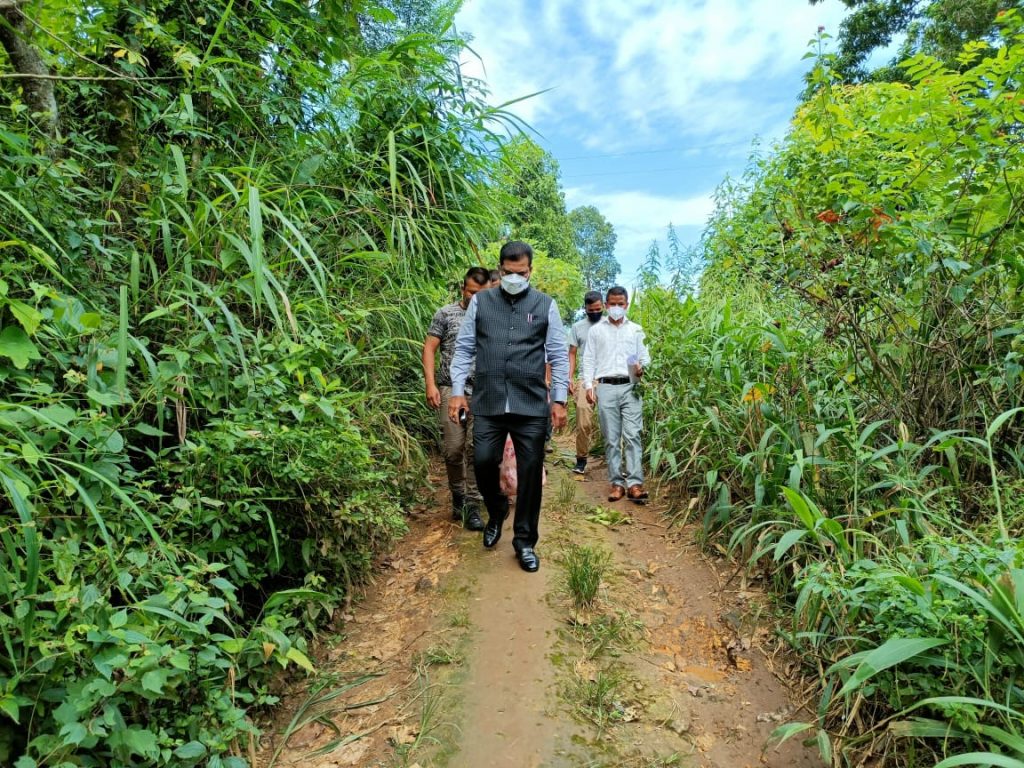 Review of Panchayati Raj schemes
Earlier on Wednesday, the Union MoS reviewed MGNREGA, PMAY-G, NRLM, RGSA and other flagship programmes of the Government. Minister of Community & Rural Development, Govt of Meghalaya, Hamletson Dohling and Khasi Hills Autonomous District Council (KHADC) Chief Executive Member, Titosstarwell Chynewas were also present during the review meeting.
Patil also said that the Ministry will examine the feasibility of preparing separate guidelines for the implementation of the programmes of the Ministry in the North Eastern states.