Dibrugarh, Oct 22: Dibrugarh Police has arrested three jawans of Assam Rifles and one civilian with 269 grams of suspected heroin in upper Assam's Dibrugarh on Friday.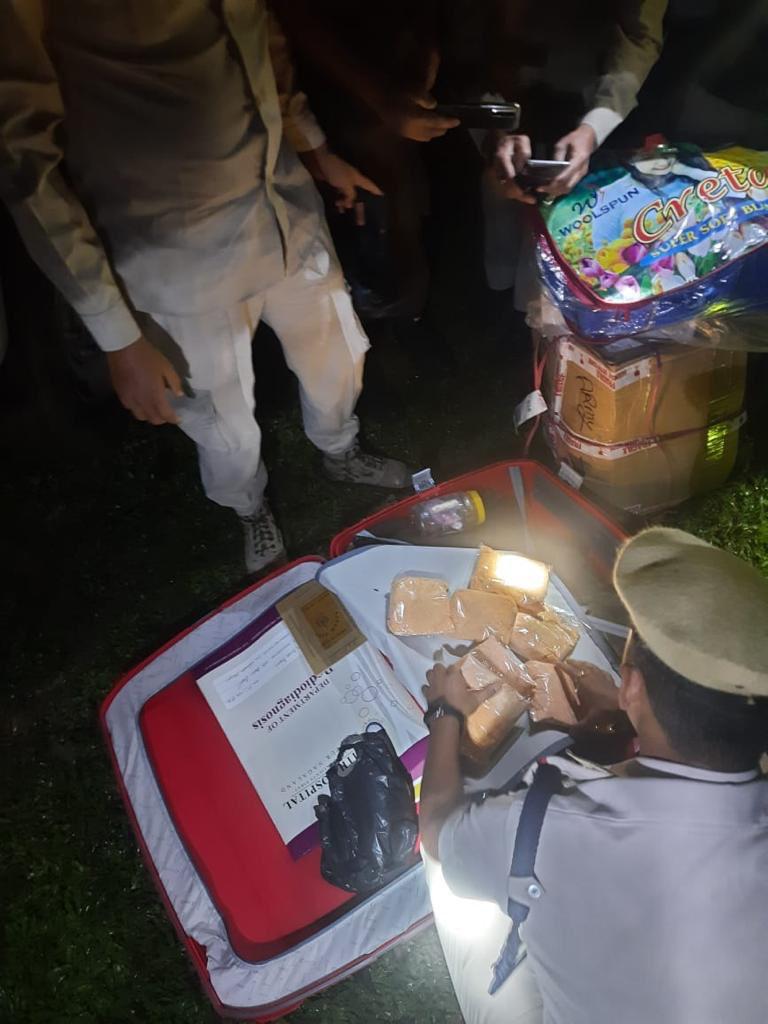 The operation was led by Additional Superintendent of Police Bitul Chetia after getting tip off regarding the trafficking of drugs.
Police have also seized two vehicles used by them. Police seized a Bolero bearing no. AS07L 4096 from Jokai, Dibrugarh and one Tata Xenon bearing no. NL11 2673 from Dergaon, Assam.
Police arrested Ranjit Kumar Singha of 23 Assam Rifles, Binay Kumar of 16 Assam Rifles, Junush Khan of 7 Assam Rifles, all in uniform, and civilian Pezslhoulie Rupreo.
"We have registered a case no. 2036/21 u/s 22(c)/27A/29 NDPS Act in Dibrugarh police station against the accused," said police.
Dibrugarh SP Shwetank Mishra said the group was intercepted by Police at Jokai near Dibrugarh while they were travelling from Dimapur to Tinsukia. The contraband substance worth about Rs. 1 crore was to be delivered to a dealer in Tinsukia.
"We are investigating the link and very soon find out the links involved in drugs trafficking. Right now, we cannot say much about it," Mishra added.
Sources said the drugs were procured from Nagaland and they were given the responsibility of delivery.
"It's a very big racket… everybody is involved in the drug trafficking racket. If properly investigated many big names will be come into light," said a source.