Shillong, Jan 9: The United Democratic Party (UDP) has announced its second list of two candidates – former South Tura legislator John Leslee K Sangma and Dr Pilne Sangma from North Tura – for the upcoming Assembly elections in the state.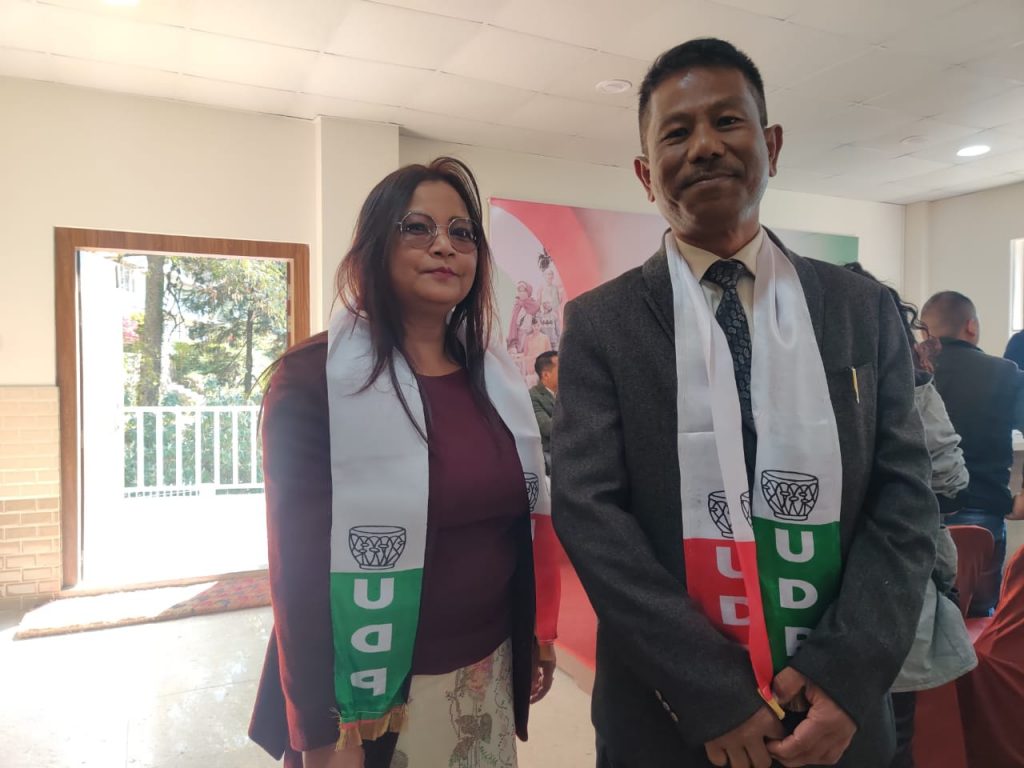 The list was approved by the state election committee (SEC) headed by the party supremo Metbah Lyngdoh, who is also currently the Assembly Speaker on Monday.
Dr Pilne, who had unsuccessfully contested the GHADC elections, is the lone woman candidate of the UDP.
Altogether, 34 candidates have so far been declared by the party.
After felicitating the two candidates, Lyngdoh informed that the party will soon release the third list of candidates and said, "(The list will also include) five sitting legislators of this present House and candidates from other constituencies."
The UDP chief said that the people of the state are looking up to the UDP as the biggest regional party in the state to address the issues and concerns and matters related to the welfare of the state and its people. "And this time we are committed that we will try our level best to deliver those expectations of the people of the state when we are given the mandate in this upcoming election," he added.
Lyngdoh said his party is working very hard to reach out to every nook and corner of the state to create awareness among the electorate to ensure "they make no mistakes and be with the UDP in this upcoming election."
He further said the UDP is trying to fill up candidates from all 60 seats. "We will take a call on the matter after doing the ground assessment on each and every candidate."
He also expressed surprise at the decision of the National People's Party (NPP) not to field a candidate against him from Mairang constituency.
"I don't know but I was surprised to see they (NPP) openly announce that they are not going to put up a candidate from there. I don't know what the reason is. The best thing is for you to ask them," he said while responding to a query if there is any understanding between the UDP and NPP.
Maintaining that the UDP is fighting the 2023 polls on its own, Lyngdoh also expressed confidence that the party will cross the half-way mark and lead the new government in the state.
"UDP is not allying with any political parties till now which means that we are fighting and we will get more than 30 seats," he told reporters.
Whether the party is ready to work with the opposition All India Trinamool Congress (AITC) post elections, Lyngdoh replied by saying, "The choice will come only when the time comes."